Private Punting Tour in Cambridge
Enjoy a chauffeured private tour on our traditional punts
Board and embark at our Jesus Green Moorings
Travel through the picturesque College Backs
Glide beneath stunning bridges and past sublime Colleges
See the renowned architectural delights of riverfront buildings
Discover the history of Cambridge and its Universities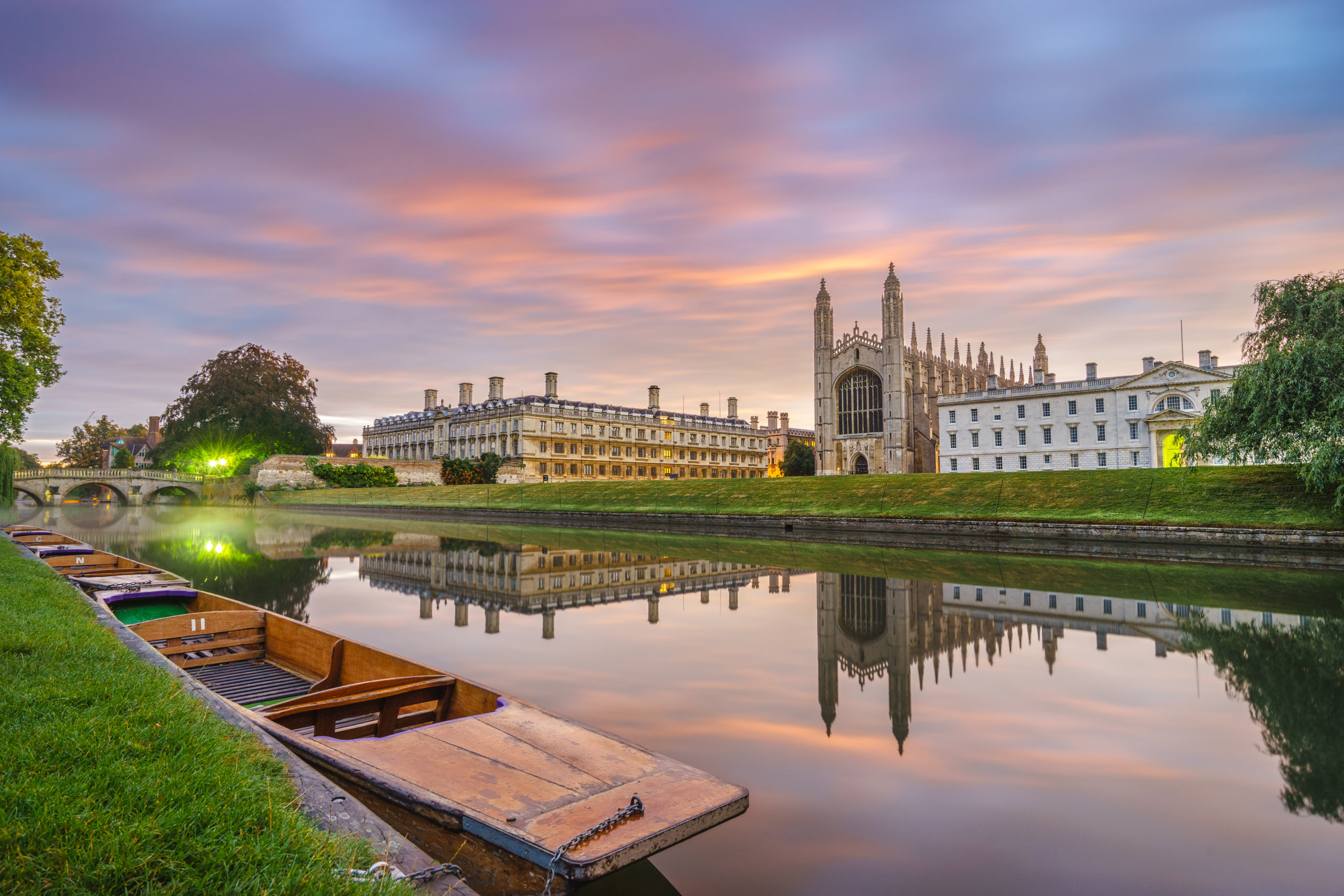 Private Punting Tour Experience
A private punting tour on the River Cam is the pinnacle of Cambridge and the city's favourite pastime.
On our private trips, you will discover the stunning riverfront Colleges, bridges, and private gardens, as well as the famed Cambridge Backs.
Our expert chauffeurs will make your VisitEngland accredited tour a one-of-a-kind experience for you and your visitors. You'll learn historical facts and hear the finest stories about how the city we see now came to be. It's no wonder we're holders of VisitEngland's 'Best Story Told' accolade.
Your guide will take you and your friends on a private traditional punt ride down the river, complete with cushions for your comfort.
If you want a more personalised experience, our private tours are the way to go. With a private trip, your boat will be prepped and ready for you and your friends to board – there will be no waiting in line (an important advantage in peak season).
Bring your favourite treats, tasty nibbles, and refreshing beverages with you for the journey! Alternatively, order some of our choice snacks and drinks at the check out and your drinks and snacks will be waiting for you when you arrive on the day.
All children under 12, or indeed anyone celebrating their inner child, can grab our beautiful Children's College Backs Map from our Bookings Desk as you join the tour. The booklet is a creative masterpiece, with an accurate map and can be used to create your own creature scavenger hunt.
Book in advance to secure the best prices for this tour!
PRIVATE PUNTING TOUR INFORMATION
Our 45-minute private punting tours are bookable in advance and will be waiting for you at your preferred time. Head directly to our Jesus Green Moorings just 2 minutes along the boardwalk from the Quayside to take your tour – it'll be set up and ready to go at the time you selected.
Our private tours can be booked throughout the day. Our pricing indicates the number of people that you can bring with you on your tour, boat prices having a maximum of 6 or a maximum of 12 passengers. For last-minute bookings, please contact our Bookings Team on 01223 322200.
You're very welcome to order at the checkout to add refreshments and sustenance to your tour. Alternatively bring along your own picnics, nibbles and drinks on our private punting tours. You can also bring your dog with you for the experience and best of all there's no extra charge for your best friend!
Both our boats and our employees will be dressed for the weather on the day. If it's sunny, your guide will be wearing a waistcoat. At cooler times of the year, your guide will wear a professional coat and your boat will be equipped with umbrellas.
Head to see our team at the Jesus Green Moorings to start your experience.
WHAT TO DO IF YOU'RE RUNNING LATE?
Your private booking will be held for you for 5 minutes, after this point, it wouldn't be possible to go on the tour as this would mean missing our later bookings. Please call us the moment you know of any delays to your schedule and we'll try to organise things to accommodate you.
We loved this tour! Charlie was our guide and he was awesome. It was raining but they had blankets and umbrellas! It was so cozy and fun! We loved it! This company was the best by far!!!
ANON
The Rutherford's team never fail to make the punting experience magical. Rutherfords are first-class for their knowledge of the city's rich history, their cheerful and witty humour and their hospitality.
HEATHER STEWART
An enchanting journey into the fascinating history of Cambridge and its alumni! John's knowledge was foundational in our immersive experience. Excellent!
ANDREW GOWLER

Your Punting Experience




Punting Events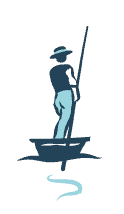 About
Rutherford's
Punting
Rutherford's punting company has family heritage directly linked to Ernest Rutherford, a Cambridge Graduate and nuclear physicist, who has shaped our world today through his contribution to industry and education. We're Cambridge's luxury punting company focused entirely on giving customers the very best punting hospitality.
We would be delighted to plan your Cambridge experience around your ideas, suggestions and requests – Get in touch as we're here to make the best Cambridge day happen for you!