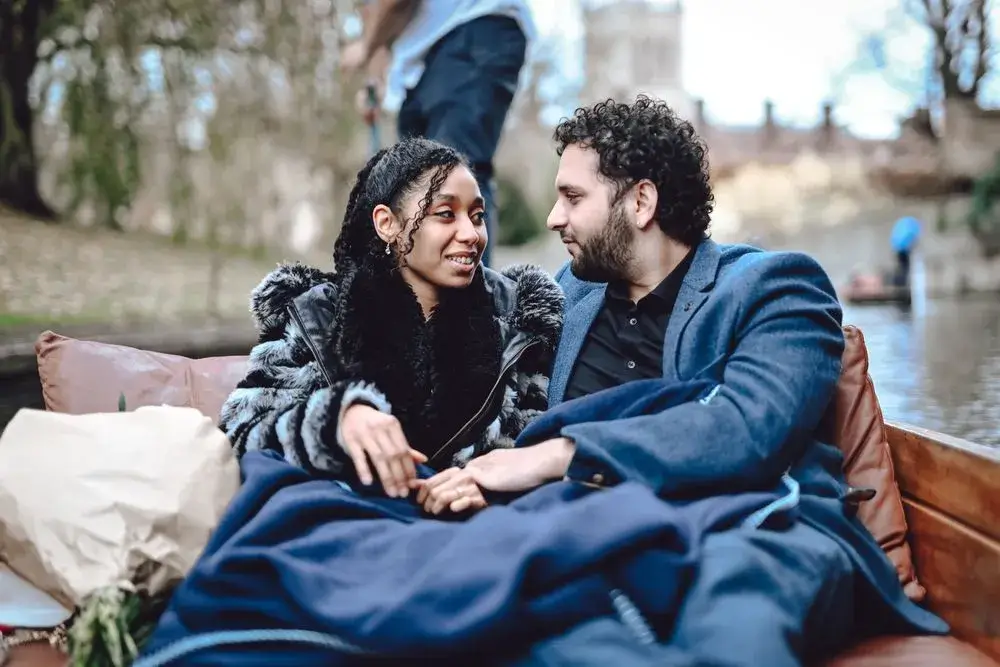 Punting Tours for Lovers
Make things extra special this year with our Cambridge Valentine's Day punting experience for two with a long stemmed red rose.
A luxury 45-minute tour on a petal strewn chauffeured punt
Board and disembark at our Jesus Green Moorings
Glide under eight beautiful historic bridges, past 7 breathtaking Colleges
Single long-stemmed red rose and 6 scrumptious macarons
Be entertained with the history of the city and University of Cambridge
You'll board a traditional punt strewn with rose petals with your significant other. There will be a traditional long stemmed red rose for you to give your date – setting the scene for a beautiful day together.
With your own chauffeur, you'll glide along the romantic College Backs for 45 minutes, appreciating the 7 riverside Colleges and their impressive architecture. Treats such as St John's New Court (the Wedding Cake), Trinity's Wren Library and King's College Chapel. You'll also see 8 impressive bridges, including the famously romantic Bridge of Sighs, locally famed as 'The Kissing Bridge'.
As you book, you will have the opportunity to add to your tour for a more bespoke experience. Choose a box of Fitzbillie's delectable macarons – six tantalising treats ready for you to share. Additionally, select a chilled bottle of English Sparkling Rosé from local vineyard Saffron Grange. Bottles come with hand held glasses for you to toast the future together.
Exclusive Valentine's Day Punting Experiences are bookable between 11th – 14th February 2023 – take the chance to celebrate Valentine's in the most Cambridge way possible!
Valentine's Punting Information
Please note that you must be 18 years or older to take part in this tour when selecting the Saffron Grange Rosé. We follow the Challenge 25 rule and you may be asked to show an approved ID (passport or driving license) on arrival.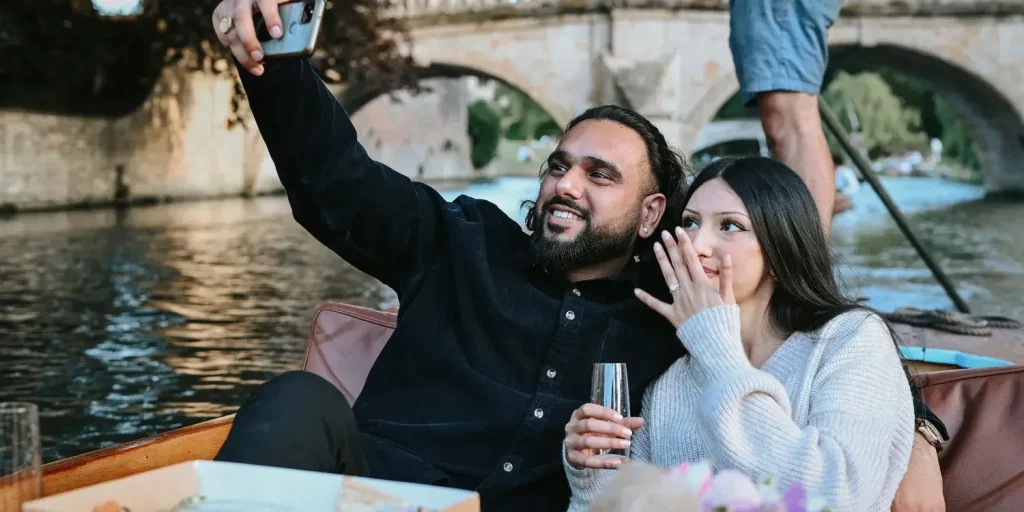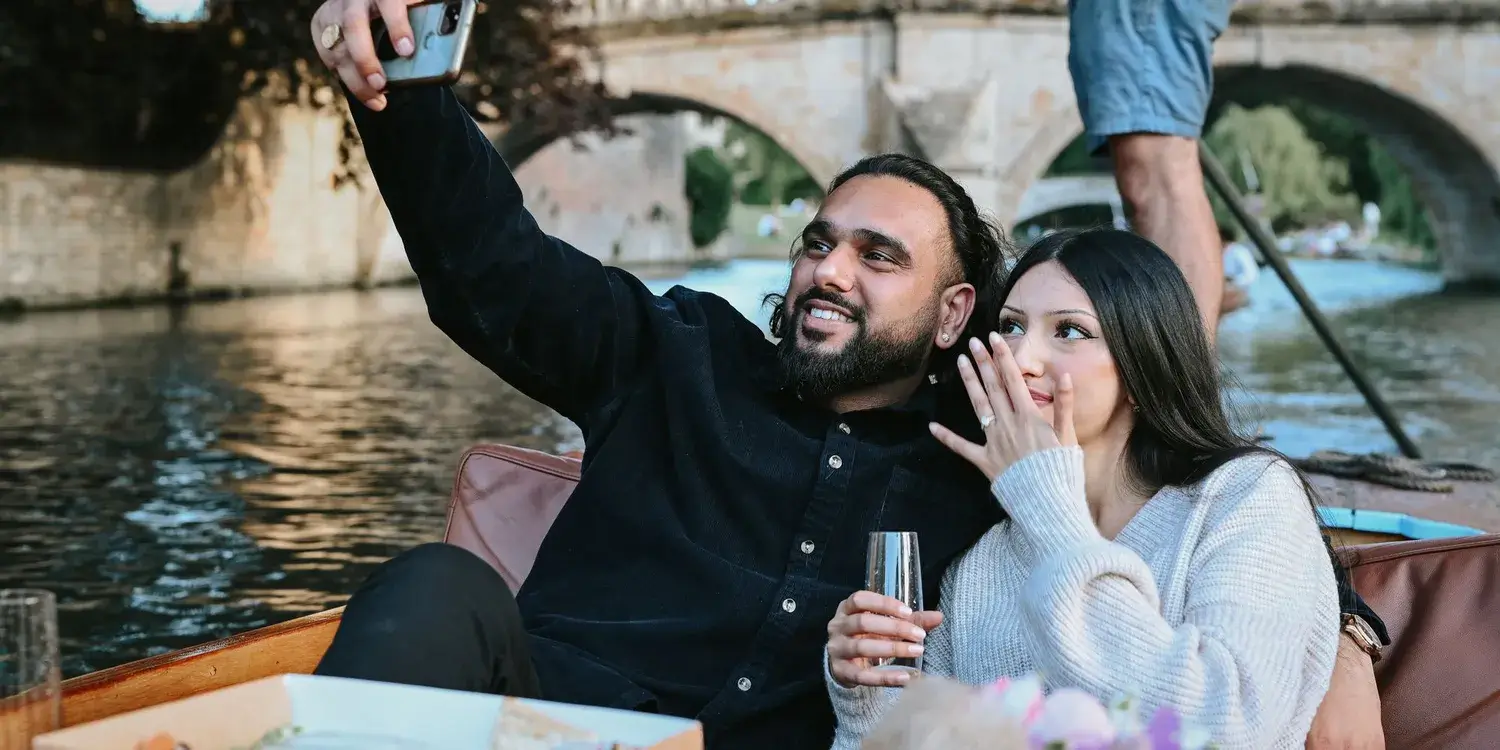 Where To Go
Head directly to our Jesus Green Moorings just 2 minutes from the Quayside to book in with our team. For last-minute bookings please contact us on 01223 322200 and we'll do our best to organise a boat for you.
Both our boats and our employees will be dressed for the weather on the day. If it's sunny, there will be no hot water bottles or umbrellas and your guide will be wearing a waistcoat. Alternatively, at colder times of the year, your guide will wear a professional coat and your boat will be equipped with umbrellas and hot water bottles.
What to do if you're running late? Your Valentine's booking will be held for you for 5 minutes, after this point it wouldn't be possible to go on the tour as this would mean missing our later bookings, affecting other customers. Please call us the moment you know of any delays to your schedule and we'll work to accommodate you.
Head to see our team at the Bookings Desk at our Jesus Green Moorings to start your experience.