PUNTING IN CAMBRIDGE
Punting Cambridge
with Rutherford's
Experience the best punting in Cambridge with Rutherford's, where you'll tour the world-famous English Heritage historic park in the heart of the city.

The best way to discover Cambridge punting
On our luxurious punting tours, you'll soak up the atmosphere of the exclusive riverside Colleges, admire sublime bridges, glimpse prestigious private gardens and get a sample of some of the local wildlife – predominantly ducks and swans!
Our expert guides will punt you through the stunning College Backs, and entertain you with Cambridge's inspiring history as you discover the secrets of the city.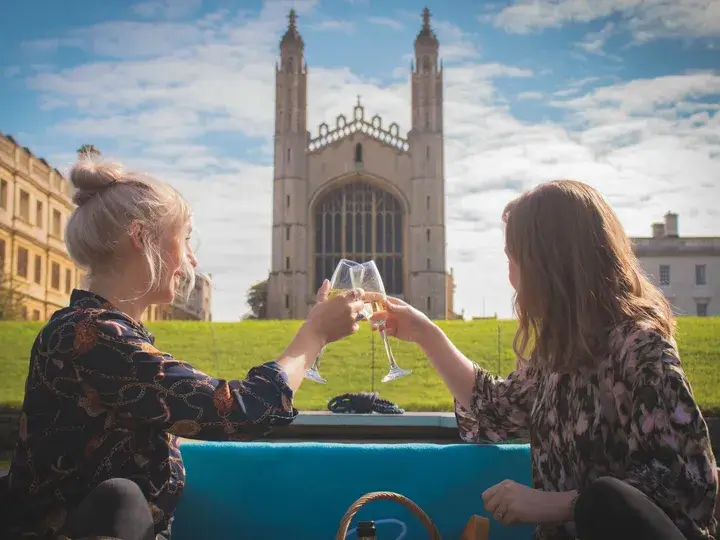 Our Top Experiences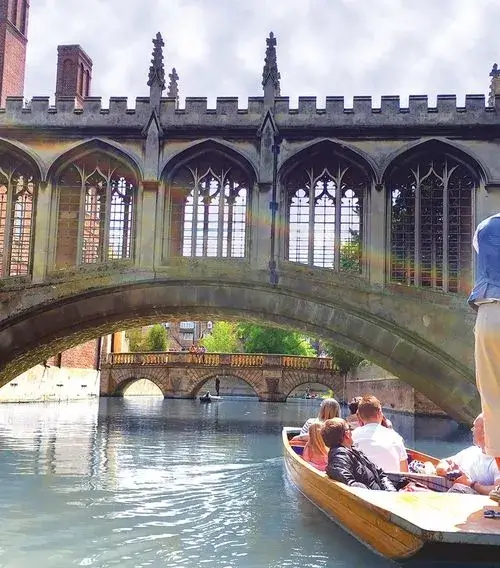 Shared Punting
Shared Punting Tours in Cambridge – Experience VisitEngland's Best Told Story.

Current Opening Times
9am – Dusk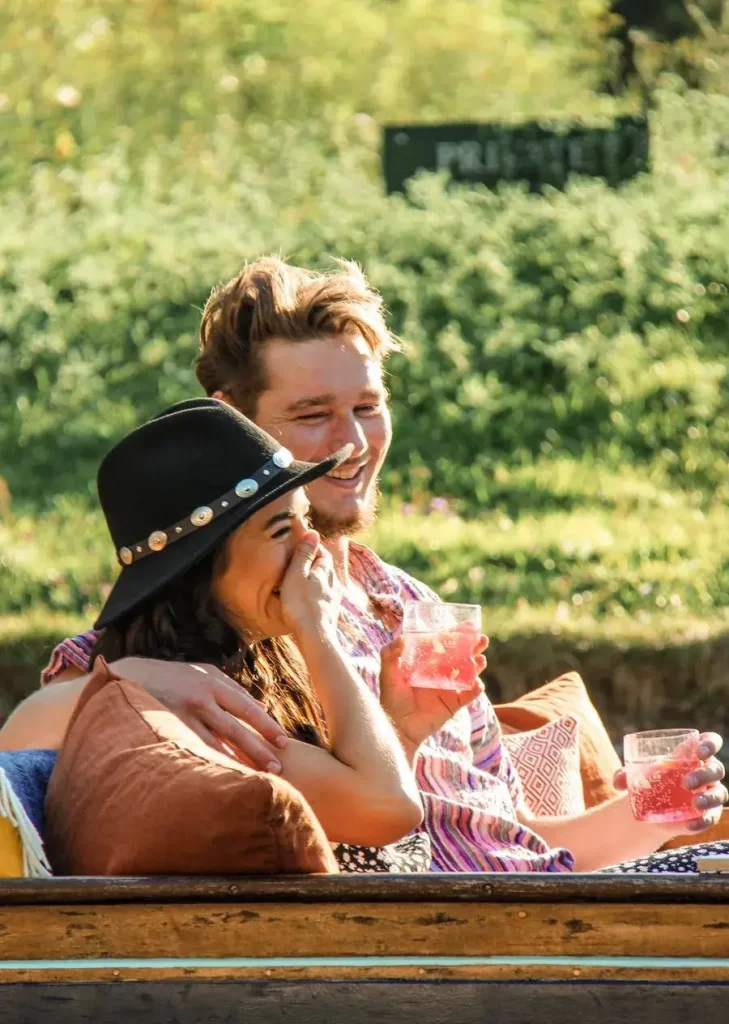 WHY GO PUNTING IN CAMBRIDGE?
Leave the world behind as you glide along one mile of the world's most beautiful rivers. This majestic stretch of the River Cam will take you across time, through the stories of kings and queens, of wars and astounding discoveries across 800 years of Cambridge history. Be a part of it!
SEVEN PRESTIGIOUS UNIVERSITY OF CAMBRIDGE RIVERSIDE COLLEGES
See seven University of Cambridge Colleges, their riverside buildings and private gardens. Discover the history and alumni of Magdalene, St John's, Trinity, Trinity Hall, Clare, King's and Queens'. Just under the Silver Street Bridge you'll find the eighth College on The Backs – Darwin.
PROFESSIONAL AND KNOWLEDGEABLE GUIDES
Each of our expert guides has an award-winning tour, which they continue to research and develop further. Our guides are well-versed in the history of our city, the University riverside Colleges, the alumni and all that's connected to the river. Our tours are not scripted, so ask your guide questions to uncover more information.
NINE MAGNIFICENT AND HISTORIC BRIDGES
The Cam features some of the most famous bridges in the world. Witness these incredible bridges from a unique perspective as you glide under them in a traditional punt. The most famous are Queens' famed Mathematical Bridge and St John's Gothic Revival Bridge of Sighs.
LUXURY CAMBRIDGE PUNTING EXPERIENCE
Immerse yourself in Cambridge culture and enjoy a taste of luxury as you glide down the river in our upgraded traditional punts. Our boats are recognisably the best on the river, with raised seats and little tables for your use. Enjoy – the views are unparalleled!
Punting is about more than just seeing the sights. It's an opportunity to try a traditional pastime and tour through the history behind the city. It's also a lot of fun!
Your Punting Experience




We loved this tour! Charlie was our guide and he was awesome. It was raining but they had blankets and umbrellas! It was so cozy and fun! We loved it! This company was the best by far!!!
ANON
The Rutherford's team never fail to make the punting experience magical. Rutherfords are first-class for their knowledge of the city's rich history, their cheerful and witty humour and their hospitality.
HEATHER STEWART
An enchanting journey into the fascinating history of Cambridge and its alumni! John's knowledge was foundational in our immersive experience. Excellent!
ANDREW GOWLER
Punting Tours in Cambridge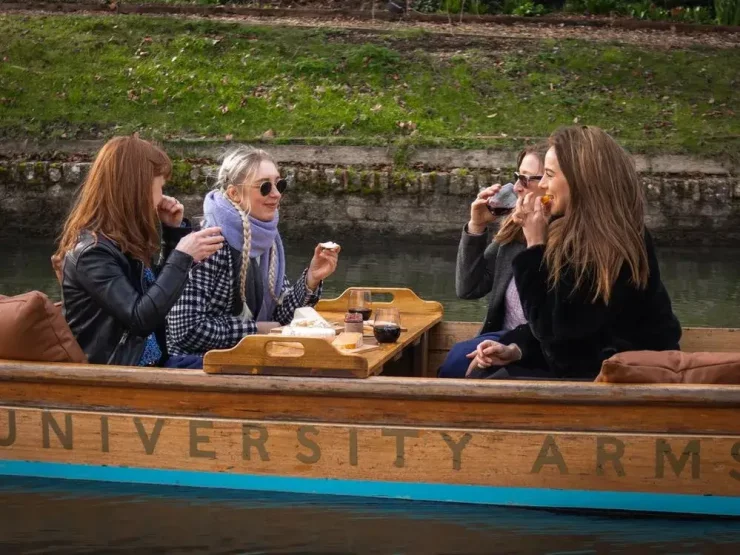 Cheese & Punting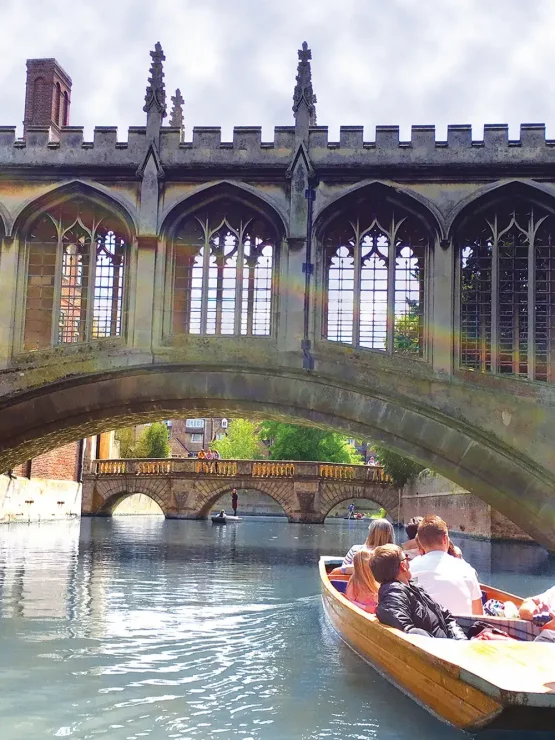 Private Punting Experience
Champagne Punting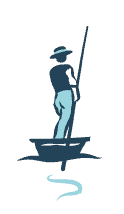 About
Rutherford's
Punting
Rutherford's punting company has family heritage directly linked to Ernest Rutherford, a Cambridge Graduate and nuclear physicist, who has shaped our world today through his contribution to industry and education. We're Cambridge's luxury punting company focused entirely on giving customers the very best punting hospitality.
We would be delighted to plan your Cambridge experience around your ideas, suggestions and requests – Get in touch as we're here to make the best Cambridge day happen for you!