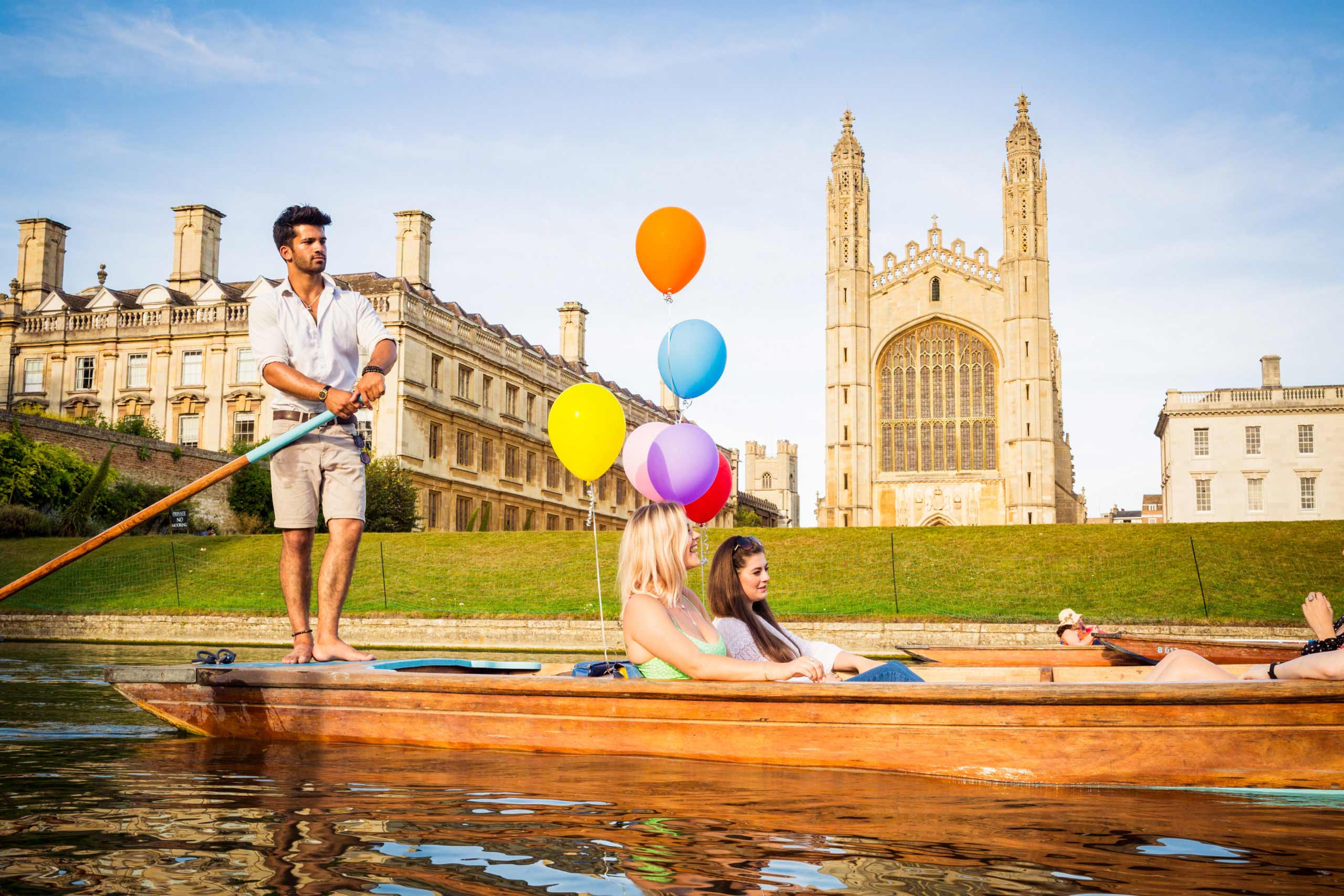 Birthday punting is the truly Cambridge way to celebrate! Plan your birthday in Cambridge on your own party punting tour with scrumptious cupcakes and colourful balloons.
Six helium balloons will float above you as you glide along the famous College Backs. It's a scene rivalling no other.
Your birthday tour includes tasty experiences as we've sourced delectable cupcakes from famed local baker and delicatessen, Fitzbillies. You'll find 6 or 12 cupcakes to match your party size, including fabulous flavours such as:
Carrot Cake
Lemon & Raspberry
Red Velvet
If you have any extra special requests for your tour, give our team a call on 01223 322200.
Happy Birthday!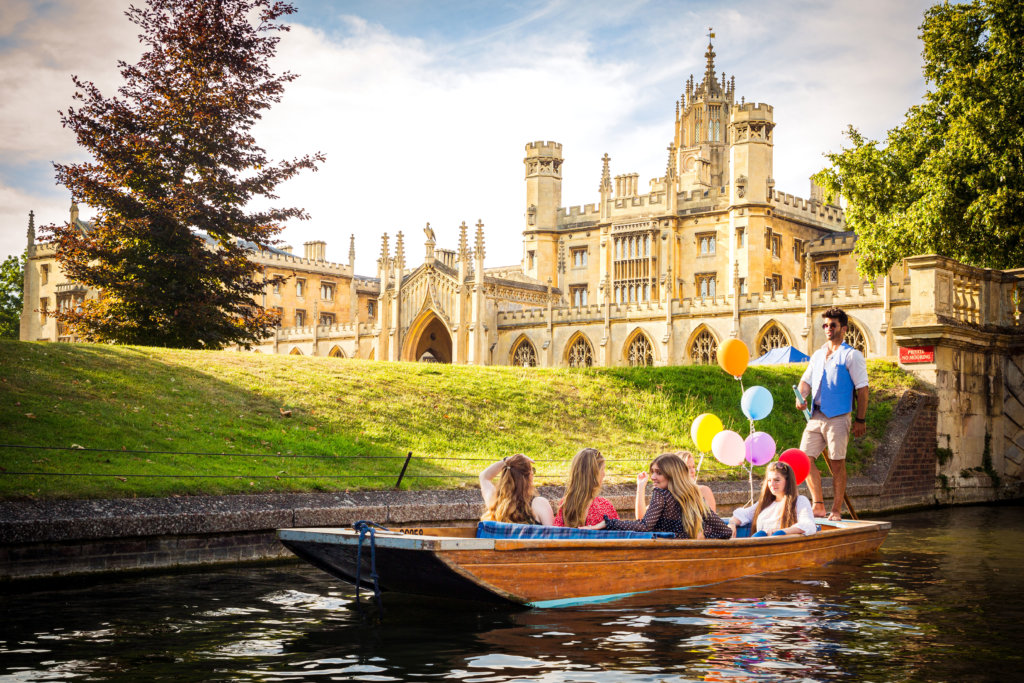 Birthday Punting Information
Our 45 minute birthday punting tours are bookable in advance and will be waiting for you at your chosen time.
You're very welcome to take your dog with you for the experience and best of all there's no extra charge for your best friend!
Check in with our team at our Jesus Green Moorings just 2 minutes along the boardwalk from the Quayside. For last minute bookings, please contact our Bookings Team on 01223 322200.
Both our boats and our employees will be dressed for the weather on the day. If it's sunny, your guide will be wearing a waistcoat. Alternatively, at colder times of the year, your guide will wear a professional coat and your boat will be equipped with umbrellas.
What to do if you're running late? Your private booking will be held for you for 5 minutes, after this point it wouldn't be possible to go on the tour as this would mean missing our later bookings.
Please call us the moment you know of any delays to your schedule and we'll try to organise things to accommodate you.
Your tour includes a selection of 6 or 12 cupcakes, depending on your party size. If you would like to organise a bigger cupcake selection, please get in touch with us on 01223 322200 and we'll happily pull some strings to ensure that everyone gets plenty!
Head to see our team at the Jesus Green Moorings to start your experience.