Mother's Day Punting 2023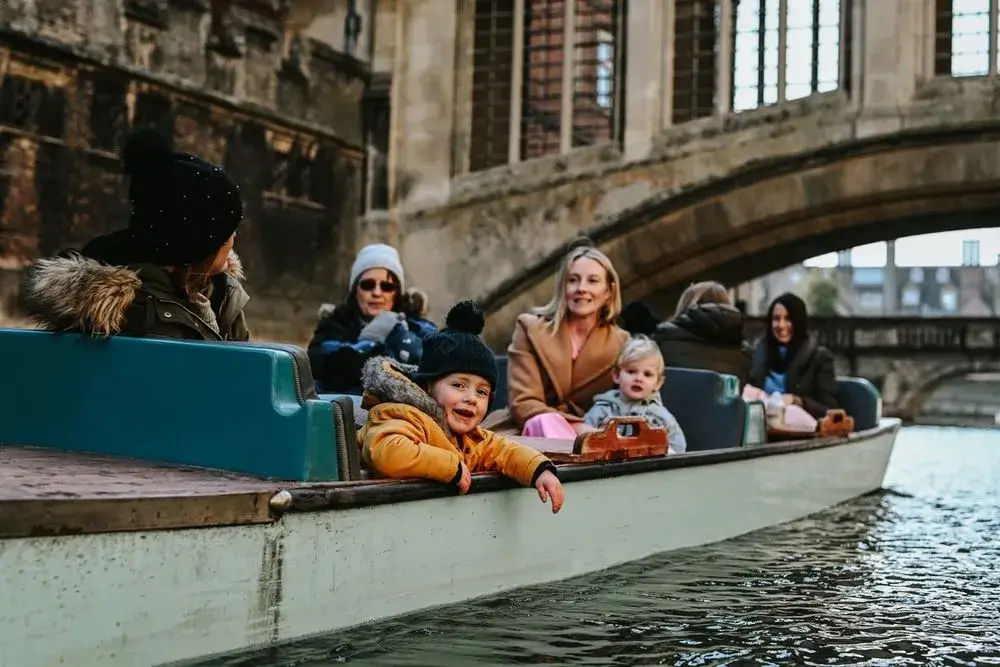 Best Cambridge Mother's Day Activity
If your Mother deserves the world, and some serious appreciation for everything she does for you, then our Mother's Day Punting Tour is just perfect.
Say thank you with the unexpected and choose our extraordinary Mother's Day punting experience to celebrate, honour and treat your Mum on Sunday 19th March 2023.
Our quintessentially Cambridge boating tours are the city's favourite pastime, with stunning surroundings, architectural treats, beautiful spring gardens and a fascinating history.
Seasonal Bouquet
Your Mother's Day Tours include a sensational seasonal bouquet.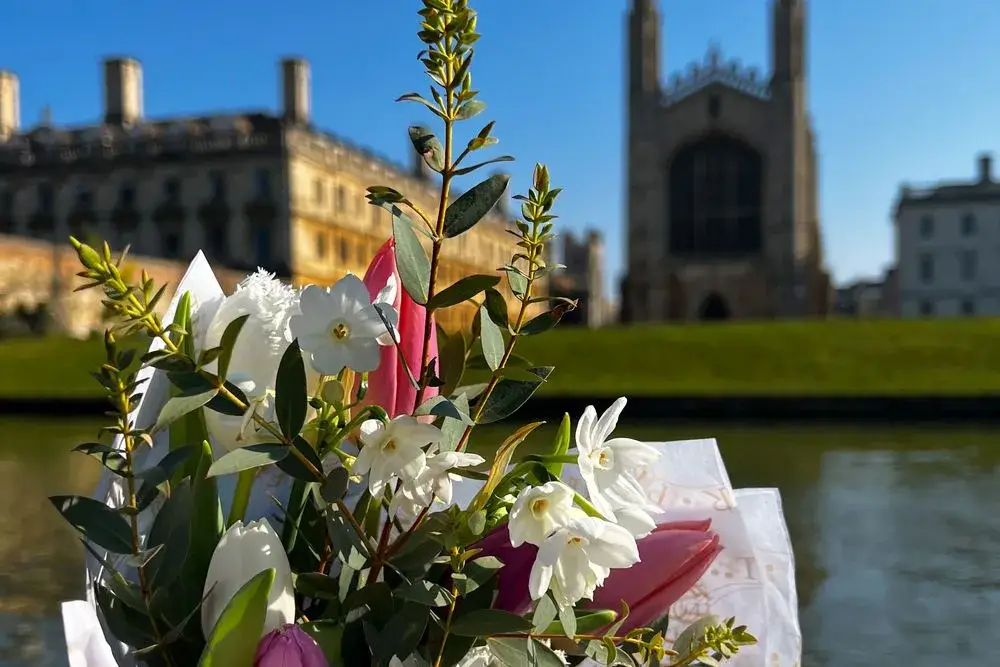 THE MOTHER'S DAY PUNTING TOUR EXPERIENCE
This unique 45 minute private tour is bookable only on Mother's Day, Sunday 19th March 2023. Your guide will take you along the river on your upgraded traditional punt, with raised seats and little tables, dressed with cushions and fleecy blankets for your comfort.
Our professional chauffeurs will ensure that your VisitEngland Rose Marque tour is a magical experience. Our tours are well researched and we're proud holders of the Best Story Told Accolade.
You'll be regaled with historical facts and the finest and most entertaining stories behind the creation of the city that we see today.
Bring along your favourite treats, tasty nibbles and refreshing drinks for the ride! Alternatively, order as you book and your drinks and nibbles will be awaiting your arrival on the day.
The very best Mother's Day gift is that of time together to celebrate your relationship. This luxury Cambridge experience is perfect for shared time and creating new magical memories.
Surprise your mother and share this top gift experience together for Mother's Day 2023.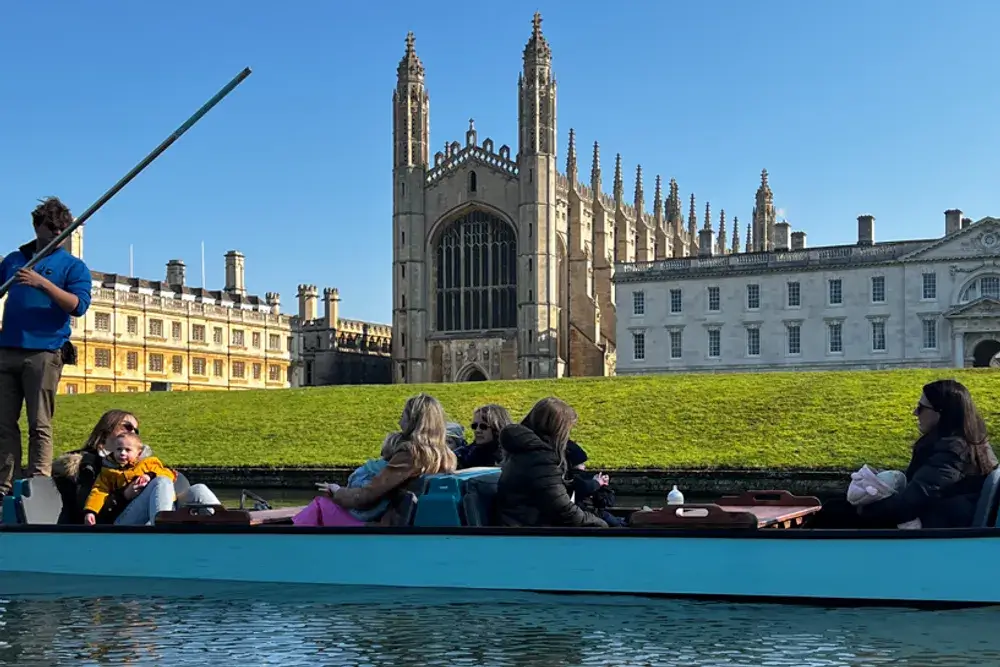 Head to see our team at the Bookings Desk at our Jesus Green Moorings to start your experience.