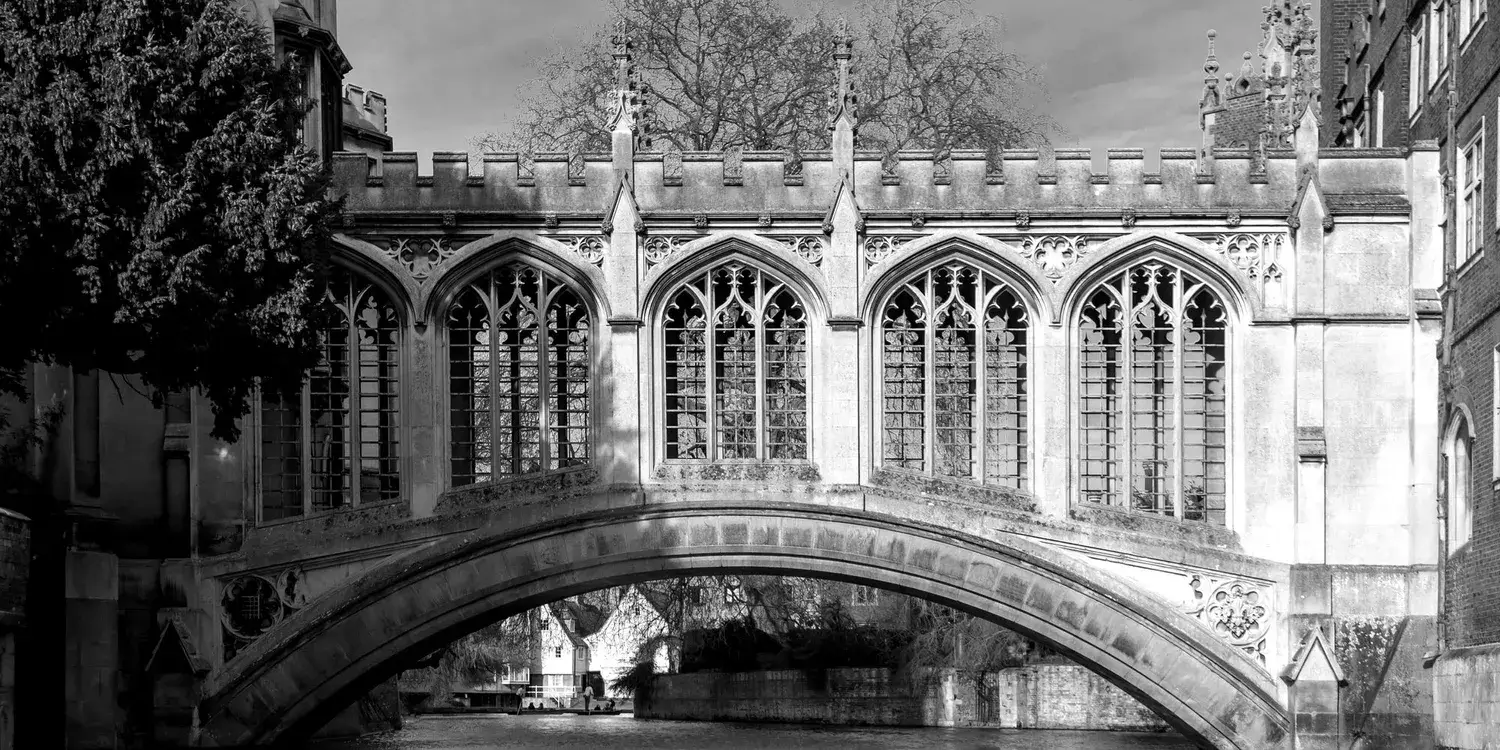 Halloween Punting Tour
Trick or Treat! Intrepid travellers beware – this city is seriously spooky. On Halloween, you'll love this foray punting into the dark side of our city on our legendary shared ghost tours.
One dark and eerie night, if you're feeling brave and enjoy all things weird and dark, join us for 45 minutes of terror on Cambridge's very own river Styx. Hide from ghouls and goblins in our punt as you tour the borders between this and the next world.
Dare to join one of our Cambridge Ghost Tours and hear some of the city's most sinister and creepiest stories. Board the last three shared tours of the day, between Friday 27th October and Tuesday 31st October 2023, which are tours dedicated to all things eerie.
Your trip takes you through the haunting Cambridge College Backs with likeminded explorers and your guide will enthral and frighten you with scary and bizarre stories about all things weird and wonderful.
Join us for the last shared tours of the day with fellow travellers. Your tour will take place at dusk for a thrilling journey – an ominous peregrination. Remember to carry a tip for your ferryman!
Ghost Tour Punting Information
Book your shared ghost tour experience by joining one of the last tours of the day between Friday 27th and Tuesday 31st October 2022. Our eerie experience will run on the final three shared tours each day, departing at 4.10pm, 5.00pm and 5.50pm.
Your 45 minute shared ghostly punting tour will be waiting for you at your preferred time. Head directly to our Jesus Green Moorings just 2 minutes along the boardwalk from the Quayside to begin your journey on the Cambridge Styx – your ferryman will be set up and awaiting your arrival.
Our spooky tours have an extra special appeal at dusk or on special nights around Hallowe'en. Boats seat up to 12 passengers and you'll share the journey with likeminded adventurers. You'll see the hauntingly beautiful King's College Chapel, the gothic (revival) Bridge of Sighs and all the architectural treats of the legendary Cambridge College Backs.
Both our boats and our employees will be dressed for the weather on the day. On cooler autumnal days, your guide will wear a professional coat and your boat will be equipped with umbrellas.
What to do if you're running late? Your booking will be held for you for 5 minutes, after this point, it wouldn't be possible to go on the tour as this would mean missing later bookings. Please call us the moment you know of any delays to your schedule and we'll try to organise things to accommodate you.
Ghostly Punting for the spookiest Cambridge adventure with the darkest ghost stories – Book online… if you dare!
Shared Halloween Tours are available on the final three shared tours from 27th October to 31st October 2023 only, departing at 4.10pm, 5.00pm and 5.50pm departures.
Head to see our team at the Bookings Desk at our Jesus Green Moorings to start your experience.