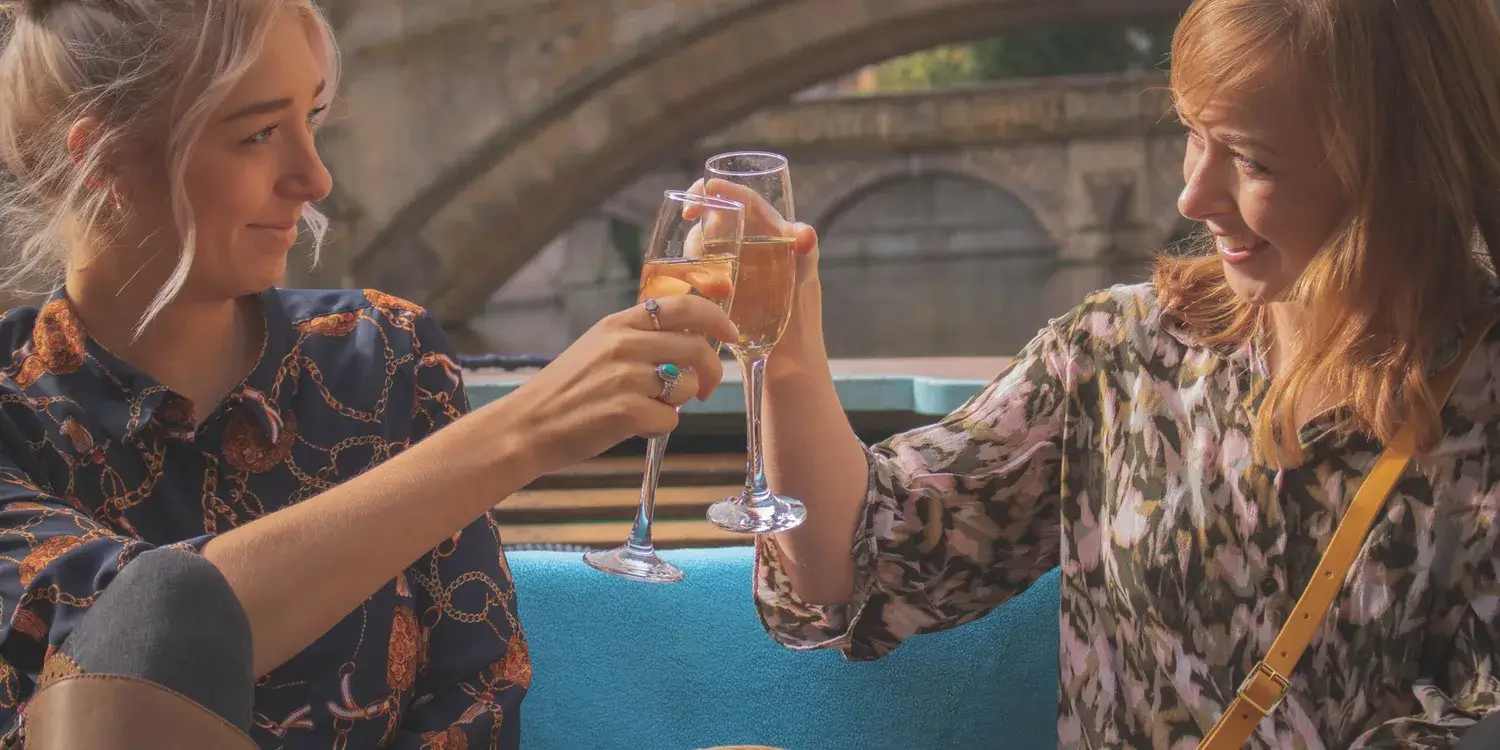 Choose our Champagne punting tour and sip chilled bubbly as you glide along the legendary College Backs and indulge yourself on our luxurious punting experience.
Your 45 minute tour opens up the best of the city and includes chilled sparkling Champagne in fluted glasses, perfect for toasts in the afternoon and evening.
On your tour, your private Champagne punt guide will entertain you with our VisitEngland Rose Marque tour. They'll guide you with punting expertise so that you can find out the scintillating background to our amazing city in comfort.
Your boat will be set up with comfortable cushions and cosy blankets. Your boat and guide will be waiting for you and ready to go at the time that you choose. Let us entertain you!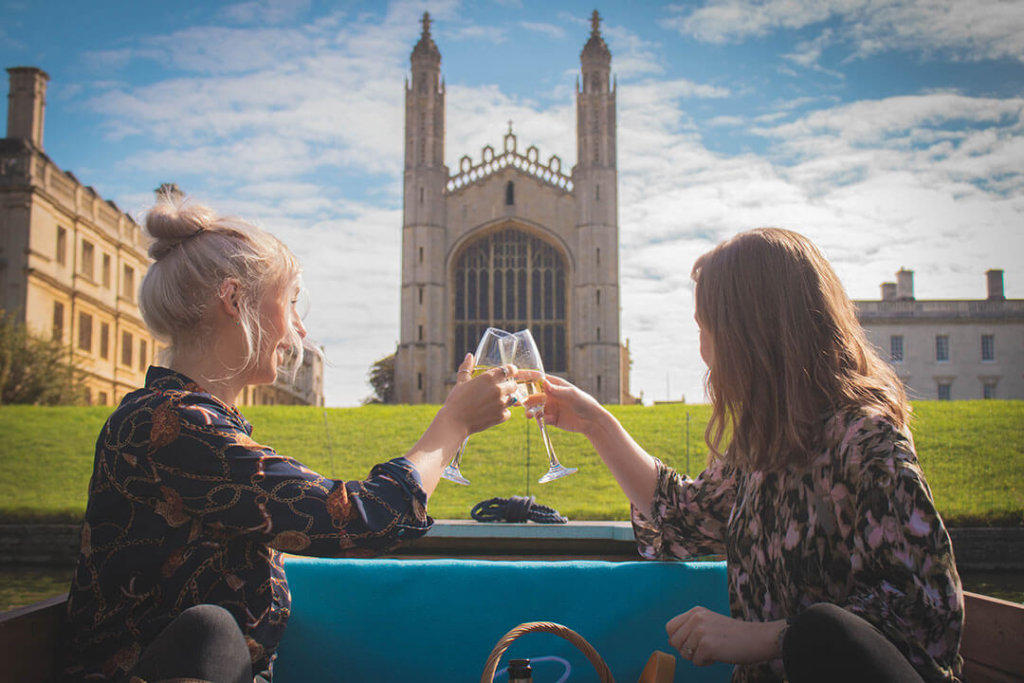 Champagne Punting Information
You must be 18 years or older to take part in this tour. As a licensed business, we follow the Challenge 25 rule and you will be asked to show an approved ID (passport or driving license) on arrival.
Your booking includes chilled Champagne and flutes for your group. Our pricing indicates the number of people that you can bring with you on your tour. Boat prices have a maximum of 6 people (1 bottle of Champagne) or a maximum of 12 passengers (2 bottles of Champagne).
The Champagne Tour is bookable up to 24 hours in advance. Your group is invited to bring snacks and soft drinks with you on your tour. As with all our private tours, we also welcome canine companions on the journey.
Where to go – board your tour
Head directly to our Bookings Desk, next to Jesus Green Moorings just 2 minutes along the boardwalk from the Quayside. Here you can book in with our team and they'll let you know when your tour is ready to board.
For last-minute bookings please contact us on 01223 322200 and we'll do our best to organise a boat for you.
Both our boats and our employees will be dressed for the weather on the day. If it's sunny, there will be no hot water bottles or umbrellas and your guide will be wearing a waistcoat. Alternatively, at colder times of the year, your guide will wear a professional coat and your boat will be equipped with umbrellas and hot water bottles.
What to do if you're running late? Your Champagne booking will be held for you for 5 minutes, after this point it wouldn't be possible to go on the tour as this would mean missing our later bookings, affecting other customers. Please call us the moment you know of any delays to your schedule and we'll try to organise things to accommodate you.
Head to see our team at our Bookings Desk by the Jesus Green Moorings to start your experience.