Family Punting in Cambridge
Punting is the ultimate family day out in Cambridge, and we've got the best family focused offers for you.
The family offer is for seats on our award-winning shared punting tours, which take you through the spectacular College Backs on an educational and amusing experience.
As a family business, we recognise that families come in all shapes and sizes. We've done our best to ensure that our offers make a difference for diverse family groups to create an inspiring Cambridge day with their children.
Our family tickets are available for families of up to 3 people or up to 6 people. Families include Grannies and Grandpas, Mummies and Daddies, Aunties and Uncles. You can book our Family Offer on our Shared Punting tickets, simply select your family size. You can use these tickets if you are travelling with at least one child under 12.
If you have a larger family group, we recommend booking a private punting tour.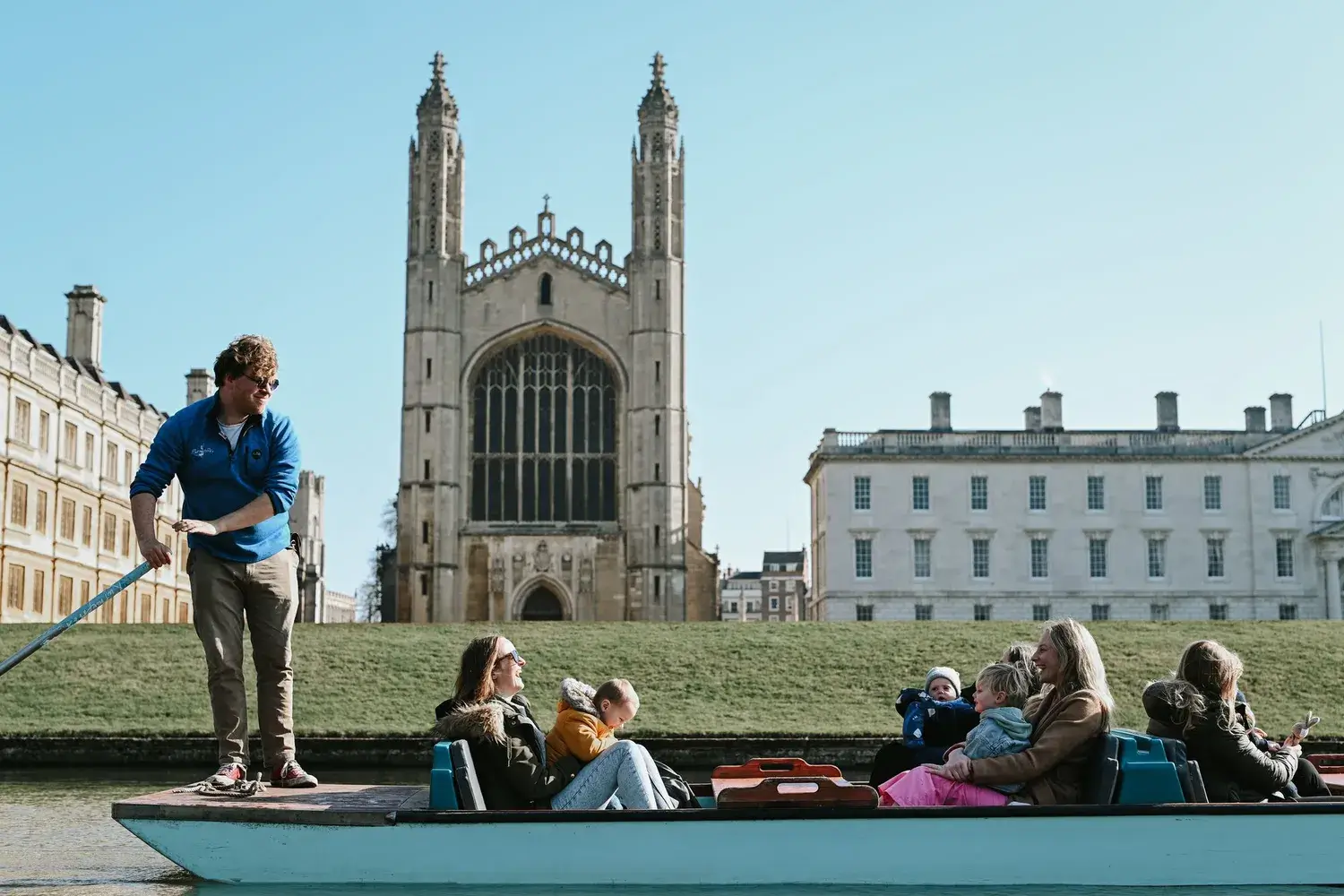 Family Punting in Cambridge for less!
Travelling and planning activities for family groups can be a costly exercise and we fully understand this as a family run business so we're here to make planning your family punting trip a breeze.
We've planned our family tickets to offer the best possible prices and accommodate diverse family groups. Tickets are bookable by the number of people in your family, with a caveat that there must be at least one person under 12 on the tour.
Your family tickets are for our award-winning shared punting tour, on which you'll punt through the prestigious College Backs and see the famous University of Cambridge riverside Colleges.
Your tour guide and your punt will be dressed for the weather on the day. You'll find that each of our punts has unique little tables so that you can enjoy nibbles and refreshments without trying to balance things on your lap. Your littles will be able to take notes or draw easily.
Bring your favourite treats, tasty nibbles, and refreshing beverages with you for the journey! Alternatively, place an order as you check out and your drinks and snacks will be waiting for you when you arrive on the day.
All children under 12, or indeed anyone celebrating their inner child, can grab our beautiful Children's College Backs Map from our Bookings Desk as you join the tour. The booklet is a creative masterpiece, with an accurate map and can be used to create your own creature scavenger hunt.
Select our Shared Tour ticket, then the date and time, with the family option that you require to claim your seats!
See you on the river!
We loved this tour! Charlie was our guide and he was awesome. It was raining but they had blankets and umbrellas! It was so cozy and fun! We loved it! This company was the best by far!!!
ANON
The Rutherford's team never fail to make the punting experience magical. Rutherfords are first-class for their knowledge of the city's rich history, their cheerful and witty humour and their hospitality.
HEATHER STEWART
An enchanting journey into the fascinating history of Cambridge and its alumni! John's knowledge was foundational in our immersive experience. Excellent!
ANDREW GOWLER

Your Punting Experience




Punting Events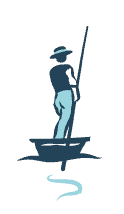 About
Rutherford's
Punting
Rutherford's punting company has family heritage directly linked to Ernest Rutherford, a Cambridge Graduate and nuclear physicist, who has shaped our world today through his contribution to industry and education. We're Cambridge's luxury punting company focused entirely on giving customers the very best punting hospitality.
We would be delighted to plan your Cambridge experience around your ideas, suggestions and requests – Get in touch as we're here to make the best Cambridge day happen for you!