Cambridge Valentine's Day Activities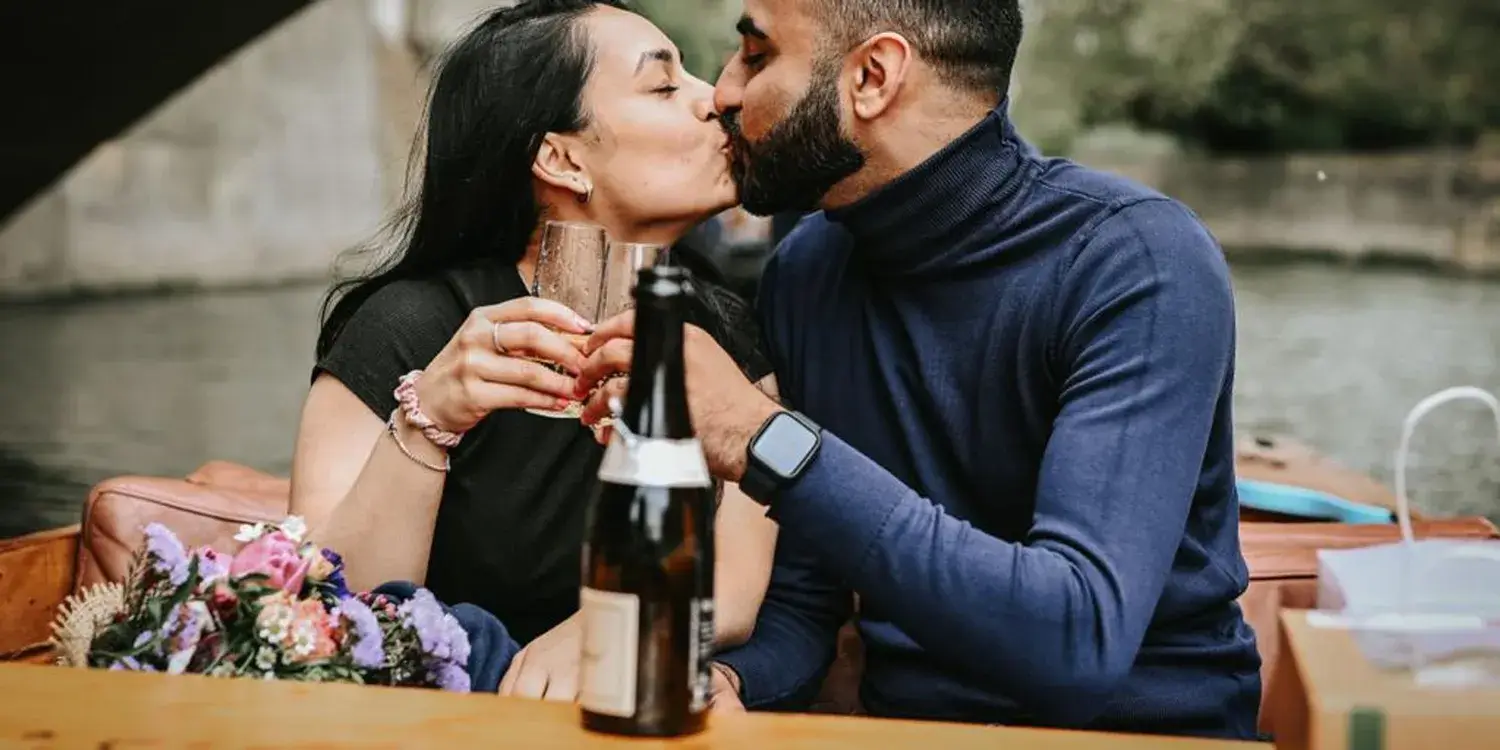 Cambridge Valentine's Day Activities
Ideas for a perfect Valentine's Day. Cambridge is one of England's best fairytale cities, with architecture and sights conjuring the perfect backdrop for romance.
We're here to help you find the very best Valentine's Day activities with your beau.
First up, it'd be remiss of us to not mention the traditional Cambridge romance that we offer:
Valentine's Day Punting
Book the most romantic and traditional of Cambridge activities for your beau. That's right, board a petal strewn private punting tour and get snugly under cosy blankets as you appreciate the sheer beauty of our city, and each other. These Valentine's punting tours include a single perfect long-stemmed red rose to really impress your date. Book online.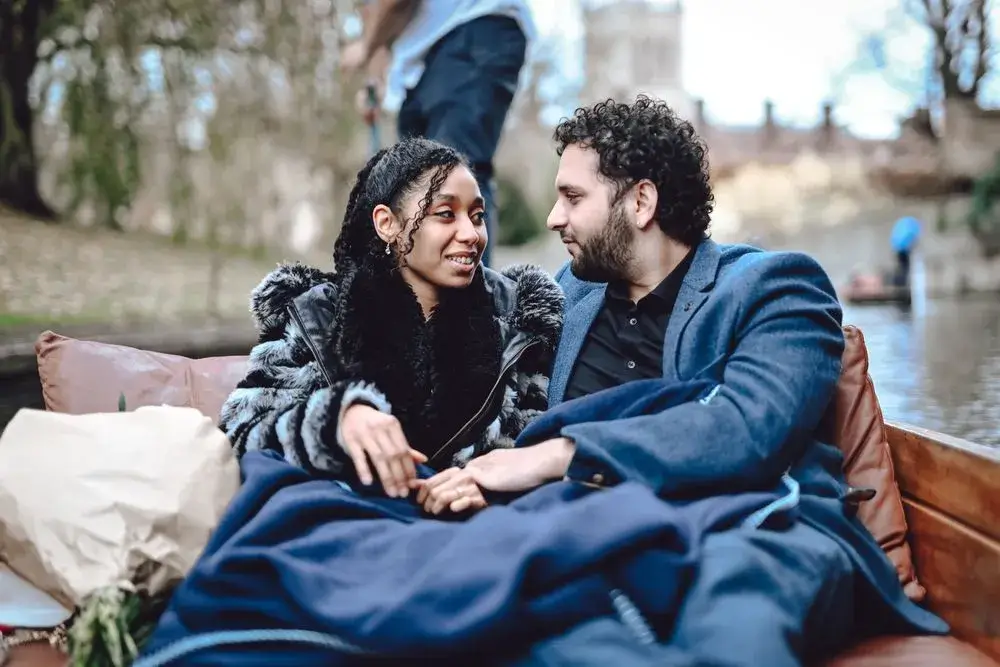 Proposal Punting in Cambridge
This time of year is one of the very best times in the year to pop THE question. That's right, a Proposal Punting Experience is one of the most romantic ways to level up your relationship. For those of you wanting to do so in this uniquely Cambridge style, we organise romantic punting proposals with stunning seasonal flowers hidden as a surprise ready for when they say 'YES!' with all their hearts (because of course they will say yes!). You can also book our optional secret photographer to capture the fairytale moment. The photographer will then take celebratory photos and a close-up photoshoot on the punt.
Bespoke Tours
Upgrade your romantic punting experience with our optional extras. Select some sensational macarons and a chilled bottle of sparkling Saffron Grange Rosé, served with our beautiful hand held glasses.
Why Saffron Grange?
English sparkling wine is often overlooked, and none more than this local treasure. Through our partnership with Saffron Grange we're offering something incredibly exciting. We're putting our money where our taste buds are by teaming up with this local boutique family-run vineyard nestled in the Saffron region. Their grapes are grown geographically on the same chalk line as the Champagne region in France (you know, where all the Champagne comes from). This locally produced sparkling wine company is sure to be hailed as one of the best producers in the UK, and their exciting flavours include raspberries, chalk, and the tantalising hint of sherbet with alpine strawberries. These are unique wines and they're sure to add the right sparkles to your romantic experience.
Romantic Dining Experiences
Here are our other cherry-picked Valentine's activities in Cambridge for your consideration: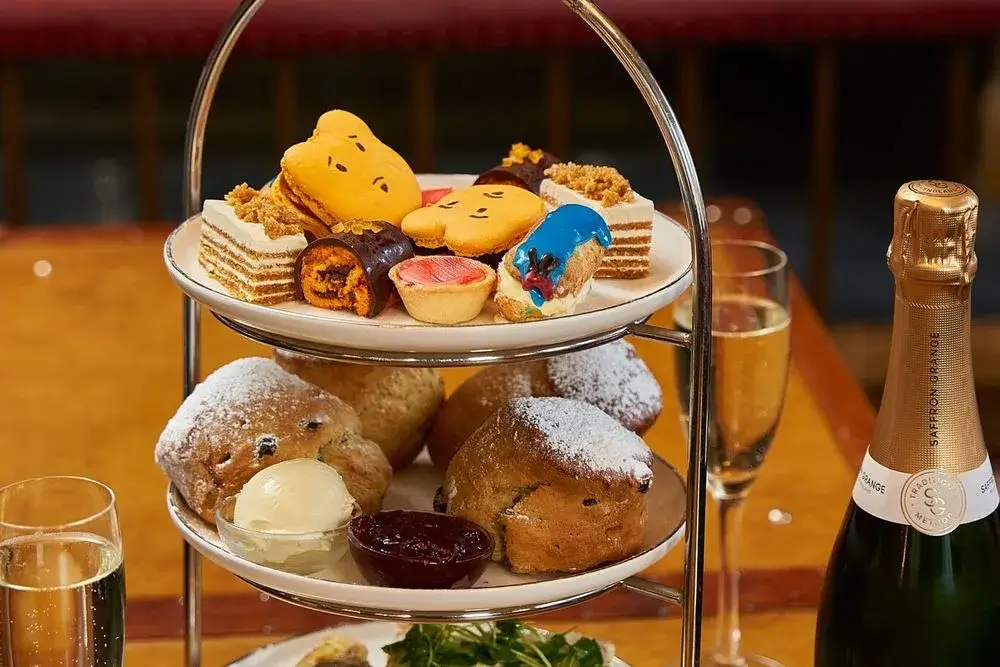 Winnie the Pooh Afternoon Tea at Parker's Tavern
A glimpse of Cambridge history with a sensational 'Wonders of Winnie' afternoon tea in tribute to Pooh author A. A. Milne, who attended Trinity College here, in our wonderful city. Tristan Welch's popular experience includes a delicious selection of finger sandwiches, savouries and sweets alongside classic baked scones served with clotted cream and raspberry jam. Afternoon tea is served 7 days a week from 12pm till 5pm and is bookable online.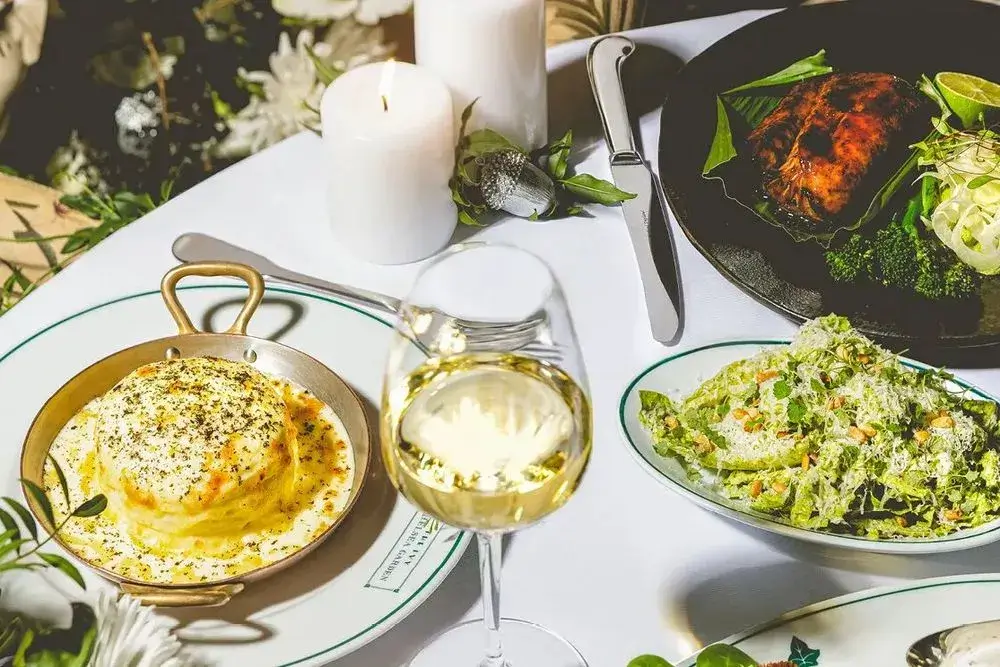 Valentine's at the Cambridge Ivy
Over a century of exceptional food and hospitality, that famously turned a café into an international landmark, is now available for you to savour in Cambridge. This is the creme de la creme of fine dining and a surely perfect way to enjoy an evening of love with your sweetheart. Reserve online to book your table.
It's that time of the year where love is in the air – get planning to make the most of Valentine's Day!