12 Things To Do In Cambridge This August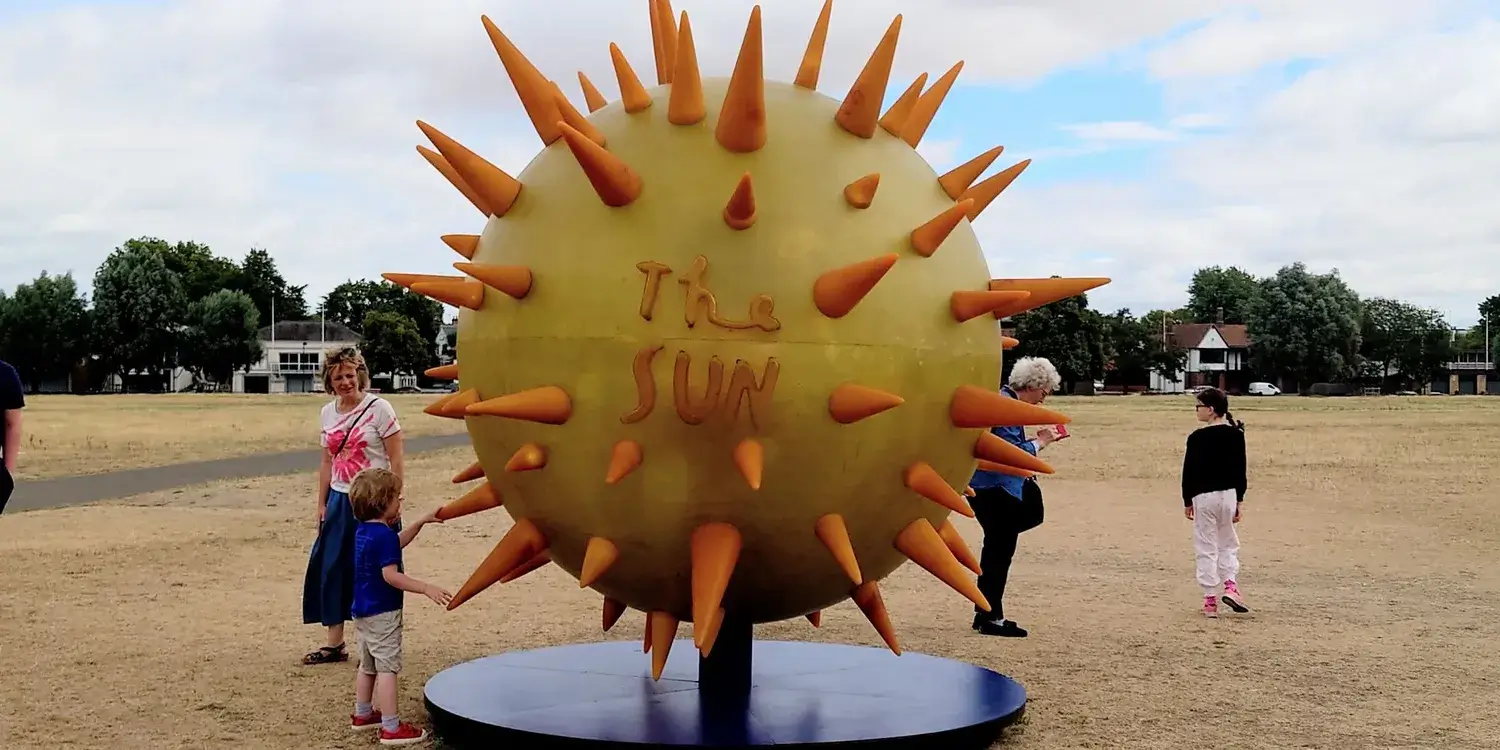 Summer is officially here! Schools have broken up, everyone's out and about, it's the busiest time of year in Cambridge, and there is lots to do.
Whether you're with your family, loved ones, friends, on a date, or just looking to add some spice to your summer, this list we've curated for the month of August might give you some ideas on what to do if you are local, visiting Cambridge for the first time, or heaven forbid a local entertaining people visiting Cambridge for the first time, you poor fool.
From 5th – 7th August
Start off the month with a weekend long festival hosted at one of the special local pubs in Cambridge. Starts off on Friday with open mic, DJs, and gin creations. Then on Saturday from 1PM, a plethora of local acoustic acts, and on Sunday, you have a vinyl disco and hog roast to cap off a fantastic weekend, with proceeds raised from the festival going to Cambridge City Foodbank.
6th, 7th, 17th, 18th August
A truly magical way to go to the movies, this Summer they'll be screening films at Turing Locke, and I can guarantee you won't find a more enchanting cinema experience. On the 6th they'll have a screening of the most recent action-packed Bond film No Time To Die, on the 7th the Spielberg classic Jurassic Park, then on the 17th the oscar-winning biopic Dreamgirls, and on the 18th a special screening of Gladiator. ARE YOU NOT ENTERTAINED?!
Until 29th August
A rather unique sculpture installation has been resting in Cambridge this summer, designed by children's author and artist Oliver Jeffers. It's a scale replica of the solar system, accurately depicting the size of each planet (or dwarf planet in the case of Pluto) and the distance between them on a 10KM trail starting from Midsummer Common all the way to Cow Hollow Wood. Seems like a great way to see parts of Cambridge that don't get much exposure, and contemplate your place in the universe.
12th August
Nothing like painting Monet while drinking Monet……even though it's prosecco……and you're painting like Van Gogh……..moving on. A night of boozy brushstrokes promises a smashing good time while letting your creativity fly across the canvas, no need to bring art supplies, everything is provided for.
After being closed down due to a fire in 2015, this revamped pub, nestled by the river and only a 5-minute-walk from our punting station, is one of the coolest places to go right now. With burgers from Steak & Honour and pizza from Levels available to patrons, you can also try out shuffleboard in the basement, along with two mini-golf courses upstairs. If you're looking for something a little more quirky to do in Cambridge for a meal out, then I cannot recommend this place enough, with an eclectic selection of brews, wines, spirits, cocktails, and soft drinks as well. Pre-booking shuffleboard or mini golf is definitely recommended, especially if you're planning a weekend jaunt.
12th August
Emerging as the go-to for the alternative LGBTQIA+ crowd, Rebel Rebel at The Six Six offers more than just repeating words. Drag Queens, live acts, comedians, lip sync battles, games, contests, and possibly more when this event launches off in the newly refurbished venue.
August 7
August 21
Honestly, you can't go anywhere in Cambridge without some talented musicians jamming in a field somewhere. At least Music In The Parks has a whole schedule for these bands so you know where they are and where you can enjoy their music, if you're the kind of weirdo who enjoys music that is.
16th – 21st August
One of the more high-profile productions playing at the historic Cambridge Arts Theatre this month, along with Zog And The Flying Doctors from the 9th – 14th August, and Gary Barlow on 27th and 28th August. No idea who Gary Barlow is, but I assume he would TAKE THAT with a grain of salt. THANK YOU! I AM FAR TOO PROUD OF THAT!
21st August
ARGH! BIKES! BIKES EVERYWHERE!! Seems to be the theme for this event, which looks to promote cycling in Cambridge, because there are definitely not enough bikes in Cambridge……..still promises to be a fun time for all on two wheels.
26th August
I mean, if we didn't use this to promote our own events then what are we doing? Yes, we will be having another of our rather successful wine tasting tours with Saffron Grange, where you will sample three of their most popular sparkling wines while learning about the process of their wine-making along with the gorgeous views of the college backs on the river. Seating is limited, so get yours while you can.
For those who are willing to leave the comforting embrace of the city centre, just South of Cambridge you'll find this tranquil countryside estate on The Gog Magog Hills. Next to the park as well is The Gog Farm Shop where you'll find some excellent freshly made snacks, treats, and gorgeous ingredients to use for home-cooking.
On until 29th August
It's the last month to see the exhibit that has captivated visitors to the prestigious museum since The Spring. This invigorating retrospective of one of Britain's most revered artists is sure to inspire you and ignite your imagination.
So there you have it, I hope this gives some interesting ideas, and hope your summer visit is memorable…….in a good way.