Join us on this punting event, exclusively organised for Indie Cambridge Members.
We have teamed up with our partner Indie Cambridge for a unique evening of punting, with all Members invited. This is being offered at a fantastic rate to get all Members together for a magical evening on the river Cam.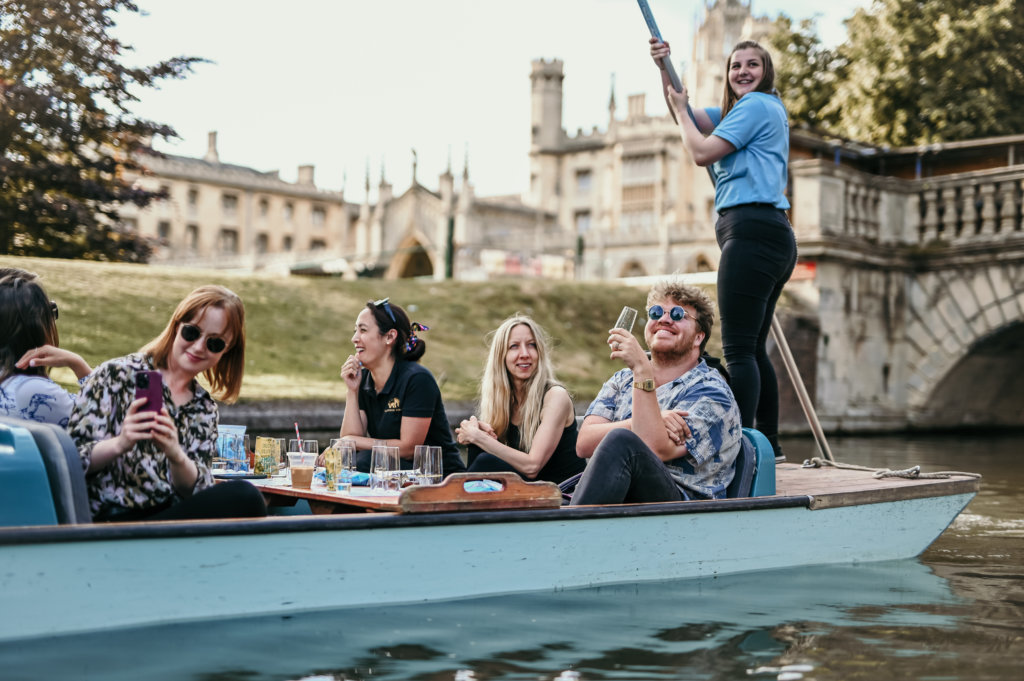 Join us if you can on Thursday 25th May 2023 at 7 pm. Pre-book your tickets to reserve your seat. The event will last one hour and take you through the Backs of the Colleges with one of our guides introducing the science of Cambridge. If you would like a drink or something small to eat this can be pre-booked or alternately bring your own refreshments and nibbles to enjoy on our beautiful boats which have little tables and raised padded seats.