Rutherford's Best Told Story Award 2022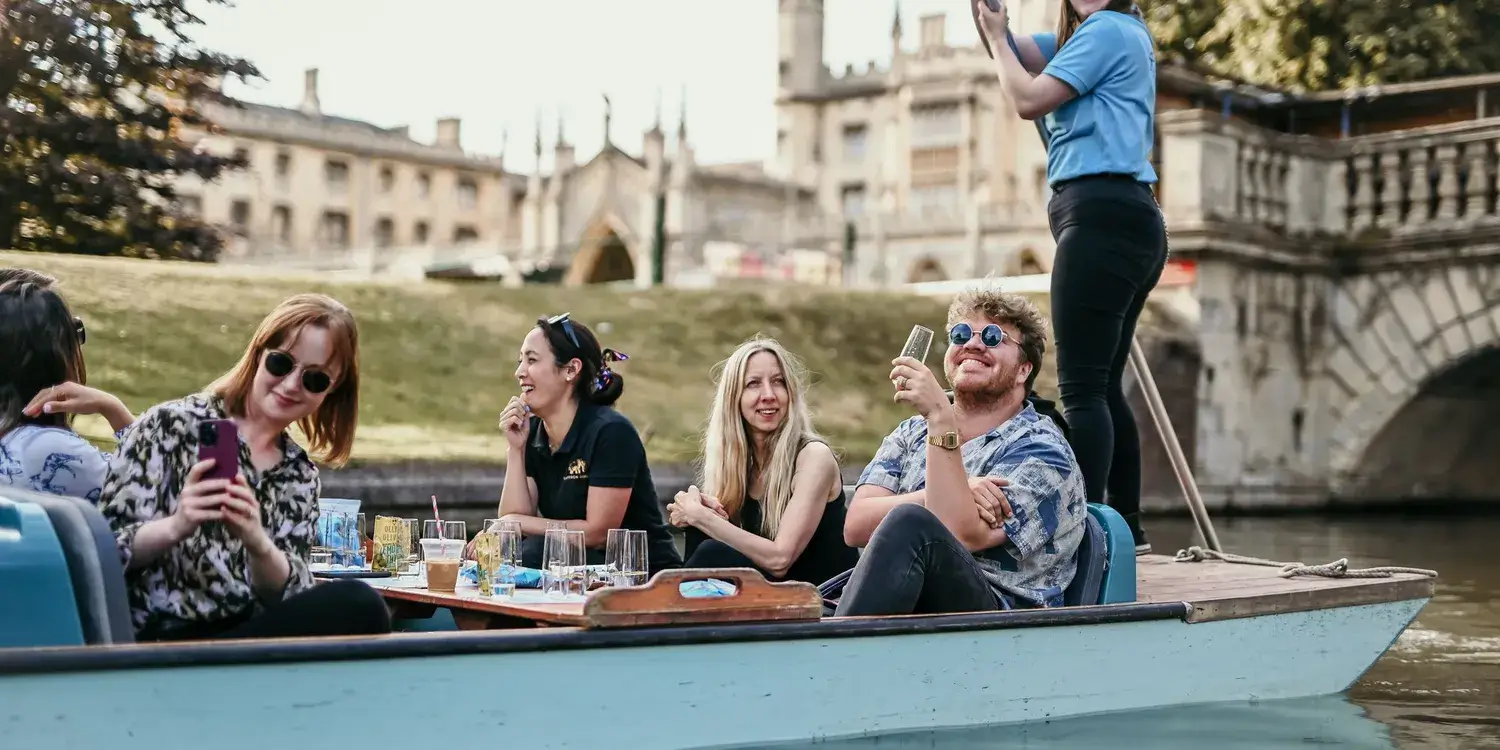 We have been awarded VisitEngland's coveted Best Told Story Award for 2022.
This marks the first time that a Cambridge tourism business has been awarded a VisitEngland Accolade.
We gained the accolade based on scores and experience within our annual VisitEngland Visitor Attraction Assessment. The Rose Marque award and extra accolade of the Best Told Story 2022 picks our experience out for unforgettable storytelling. We're proud to have achieved this exceptional award from the many assessed tourism businesses across Cambridge and the East of England.
Emma Wynne, Founder, is over the moon and said:
"We're extremely proud of our team and the work that they have put in to creating the best tour experiences for our customers. Being awarded Visit England's Best Told Story Accolade means a lot to us, and we will be celebrating."
Marks were allocated to the 97 attractions for the outstanding experiences they provide to visitors across categories including Welcome, Best Told Story, Quality Food & Drink, Hidden Gem and Gold for overall winners.
VisitEngland Director Andrew Stokes said:
"It's so exciting to see our brilliant attractions providing outstanding experiences for visitors and to recognise and showcase the variety and quality across the country."
Introduced in 2014, the accolades are available to VisitEngland's Visitor Attraction Quality Scheme participants across a wide range of tourism experiences in England from museums and galleries, farm attractions, historic houses and gardens to churches, cathedrals, country parks and, of course, punting.
Tourism is one of England's largest and most valuable sectors, with industries supporting hundreds of thousands of businesses, employing about 2.6 million people and, in 2019, generating £76 billion in domestic visitor spending.
See the full list of attractions to receive VisitEngland 2021-22 Visitor Attractions Accolades here.